Bailey Farms: Sharing a Passion for Peppers
Bailey Farms:  Sharing a Passion for Peppers
Bailey Farms is able to produce high quality, fresh specialty peppers, because they control every part of the supply chain, from the vine all the way to delivery at a retailer's warehouse.  President and owner Randy Bailey was inspired by his father's dream to farm.
Although a chemist, Randy's father was passionate about farming and he farmed on the side in the 1970's and 1980's.  "Some bad luck forced him to declare bankruptcy in 1989.  He and I joined forces and we salvaged just the bare minimum farm equipment needed from the auction to start farming, again."
Only 21 years old when the first crop was planted, Randy had the insight to pursue his own passion, as well.  He had fallen in love with spicy Mexican food and he decided that they'd focus on growing and marketing hot peppers.  It was a small operation in the beginning, just a few acres.  "We were delivering the peppers in pick-up trucks at that time."
Fulfilling a Family Legacy
The business history is a family history.  Randy had grown up working on the farm with his siblings.  He had been able to witness as a teen what didn't work in this industry and he also noticed others who were flourishing.  His father, however, was the role model who "instilled in me the drive and taught us to earn our money."  Married in 1996, Randy's wife, Debbie, has been another major influence.  She encouraged him to grow the business and take risks.  Debbie also takes care of office management as well as bookkeeping, while Randy handles operations, customers, new products and financials.
An unfortunate turning point was the death of Randy's father in a farm accident in 2002.  "That motivated me, even more, to make this business succeed, to become the leading supplier of our products in the East."
Randy talks peppers to a tour group at the farm.
There have been many hurdles to overcome, from "recovering from Dad's death to financing and controlling the rapid growth spurts of the business, the challenges of adapting to having middle management, regulatory issues, bankruptcy of a major supplier, and a large debt load, incurred recently, to increase efficiency and secure supply."  The company, however, has now grown 35 times the size that it was in 1999.
Randy never went to business school or studied management, "but from working on the farm, I was taught to figure things out and not give up."  He utilized advisors, when needed, engaging business consultants from GPS to deal with increased tax liability, along with some challenges regarding labor and organizational structure, among other issues.
It's all been about preserving a hard-earned family tradition; Randy's son, Ryan, will be the third generation at Bailey Farms.  Not yet in grade school, Ryan joins his parents in the office a day or two a week, the family dog, tagging along.  It is a dream realized.
BellaFina—Perfectly Proportioned Petite Peppers
One of Bailey Farms' largest success stories is actually pretty small, as in the launch of the BellaFina product line of miniature Bell peppers, which has become the company's number two top seller in just three short years.
According to Randy, the BellaFina was a product that they started from scratch.  "The peppers were specifically bred to mature at 1/3rd the size of a regular Bell pepper and to be grown in an open field rather than a greenhouse, allowing the BellaFina to offer a good value proposition within the category."
These delicious tiny peppers mean less waste for the individual consumer when preparing meals that require red, yellow or green Bell peppers.  Additionally, the peppers offer a retail price point lower than any other color pepper (due to the less expensive method of growing them) with the same sweet flavor, crunchy texture, and vitamins and nutrients—they're a great source of vitamin C—as full sized peppers.
Follow Your Passion and Never Work a Day in Your Life
The Bailey Farms story has been the ultimate turn-around tale, from bankruptcy to becoming the region's leading supplier and distributor of specialty pepper to retail chains, delivering a superior level of quality and service.  The business went from a few acres in North Carolina in 1989, producing only during the summer months, to multiple farms today in North Carolina and Florida, offering produce year-round.  Besides peppers, Bailey Farms, offers tomatillos, the 'Mexican green tomato,' another big seller; as well as a line of all-natural, award winning hot sauces, which are available nationally through their expanding online presence.  Bailey Farms continues to grow, because they continue to innovate.  It's not just a business, it's their passion!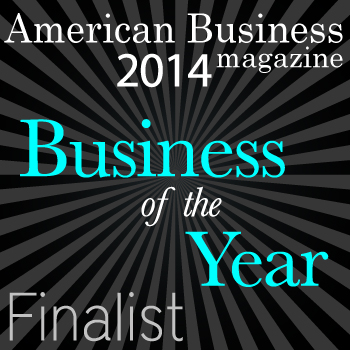 Vote for
Bailey Farms
to be the winner of
American Business Magazine's
2014 Business of the Year Award,
CLICK HERE!